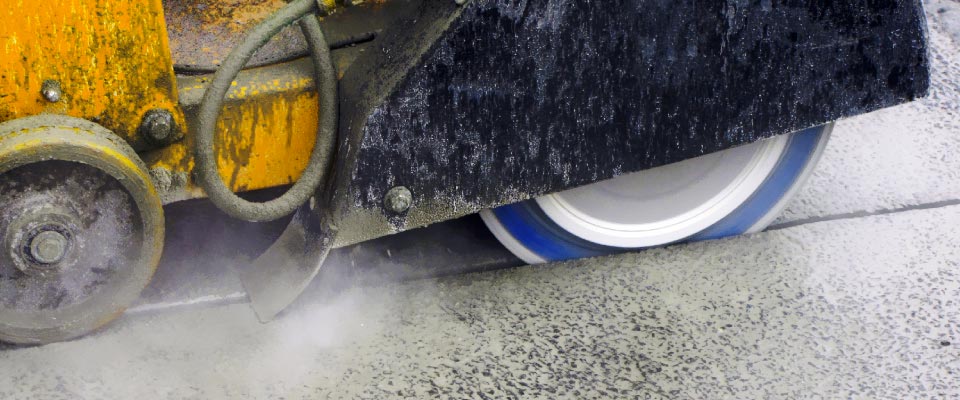 No job too big… or too small!
Concrete slab sawing up to 18" thick
Asphalt sawing up to 18" thick
Core drilling 1"-14"
Concrete removal and disposal
Excavation and trenching
24 hour service
Control/expansion joints
Call on the experts at Mclen Sawing & Coring Inc. for all of your diamond drilling or concrete cutting needs.

We serve Belleville, the Quinte region, and all of Southern Ontario, providing our diversified range of services in the industrial, commercial, government, construction and residential sectors.


Diamond Slab Sawing
Diamond slab sawing is a quick and safe method of cutting asphalt and overlay or concrete. Slab sawing can eliminate jackhammering, and greatly reduces dust, for easy removal and clean-up. Cuts up to 18" deep can be made with electric, gas or diesel equipment. For any job - be it curb removal, street widening, trenches, or slab repair - concrete sawing produces straight and clean edges.
Diamond Core Drilling
Diamond core drilling is a fast and easy method of drilling round holes through concrete, even if it contains rebar. Holes from 1" to 14" (up to 35.5cm) diameters at unlimited depths, can be drilled at any location. Adding anchoring, conduit, piping, and dryer vents is quick and easy; in any location!
Concrete Removal and Trenching
Mclen Sawing Inc. has the expertise in concrete removal and trenching for plumbing and under ground utility services that need to be placed under concrete.


Mclen Sawing Inc. is committed to providing the highest quality and most reliable service in the concrete cutting industry. We pride ourselves on treating our customers the same way that we want to be treated and we absolutely and unconditionally guarantee all of our work!